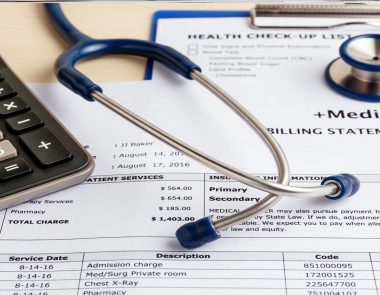 Medical Payments Coverage in Nevada, known as Nevada MedPay, is an optional add-on to an auto insurance policy. It may be added to a car insurance policy to cover medical and funeral expenses resulting from an accident. MedPay insurance provides coverage for the policyholder, passengers in the policyholder's driver's car, and the policyholder's family. MedPay applies even if the insured was at fault. In Nevada, all insurance companies offering motor vehicle insurance policies are required to offer optional MedPay with at least $1,000 worth of coverage.
When Does Nevada MedPay Coverage Apply?
MedPay Insurance applies anytime the policyholder or an immediate family member is injured or killed in a motor vehicle accident. If the policyholder was driving at the time of the accident, it also covers passengers in the vehicle. MedPay also covers the policyholder even when they're a passenger in a car driven by someone else or if they're hit by a vehicle as they walk down the street.
MedPay would likely cover when:
The insured is hit by a bus while crossing a strip
The policyholder suffers brain injury following a car accident
The policyholder's vehicle is rear-ended in a trucking accident and a passenger sustains a spinal injury
The insured's spouse is hit by a motorcycle while walking down the street
A loved one is killed in a bus accident on her way home
Expenses Covered by MedPay Insurance
After an auto accident, MedPay covers necessary and reasonable medical bills and/or funeral costs, up to the policy limits. The expenses can include hospital stays, doctor's bills, X-rays and MRIs, surgery bills, prosthetics, dental expenses, ambulance and EMT expenses, occupational or physical therapy, chiropractor bills, short/long-term care, and funeral expenses. Things that may not be covered include car repair bills or property damage, expenses incurred while driving in a piece of equipment attached to a vehicle, and medical bills that exceed a person's MedPay policy limits.
Benefits of Purchasing MedPay Insurance
This policy is typically well worth the cost. It covers the insured anywhere they're regardless of the type of accident or fault. It also provides coverage for the passengers and the policyholder's family. Unlike most liability insurance, MedPay does not require co-pays or deductibles, and the premiums won't be raised or dropped when claims are submitted. It also doesn't dictate the type of medical provider a policyholder can visit after an accident. Also, Nevada law prevents subrogation of MedPay coverage. There's no obligation to reimburse other insurers for the medical expenses paid before the MedPay funds were released.